SEED's Annual Economic Development Breakfast
Thursday Morning  – October 18, 2018 @ 7:30 AM
The Annual Economic Development Breakfast will be held at the Village of South Elgin's Public Works Building located at 1000 Bowes Rd., South Elgin, IL 60177.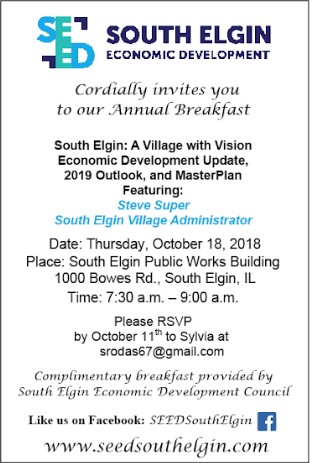 SEED at South Elgin's National Night Out Event – August 7, 2018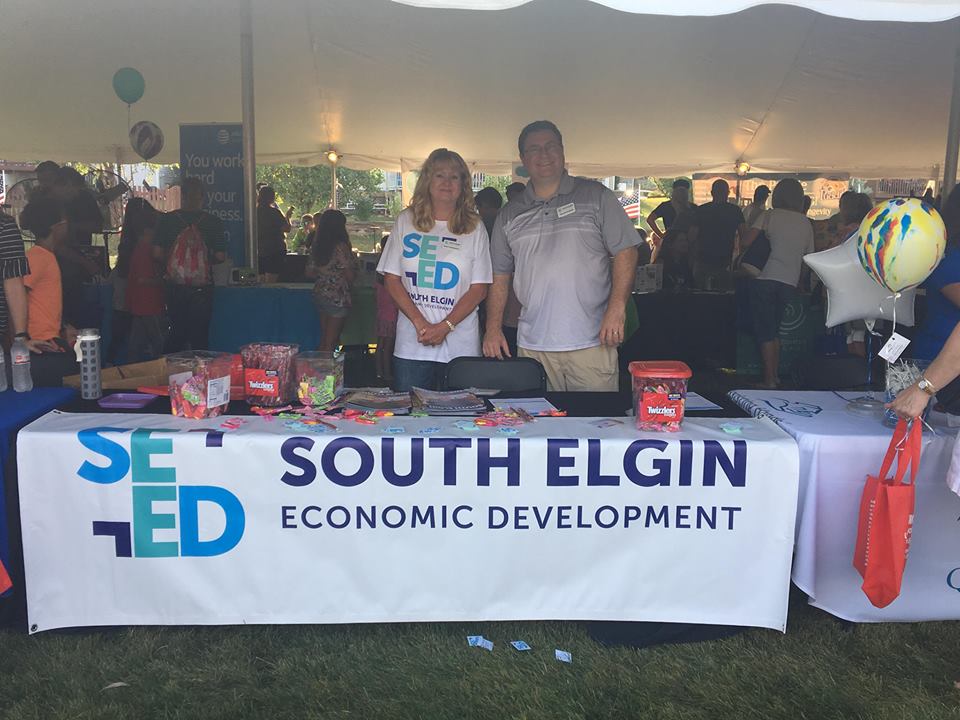 2017 SOUTH ELGIN BUSINESS OF THE YEAR AWARD WINNERS!                    
Rookie of the Year – Cer'a Una Volta
Business of the Year – Visiting Angels
Chairman's Choice – Hoffer Plastics
HAUMILLER INNOVATIVE AUTOMATION SOLUTIONS
April 2017 – SEED Board Member, Tim Kolb, welcomes Haumiller Innovative Automation Solutions to South Elgin.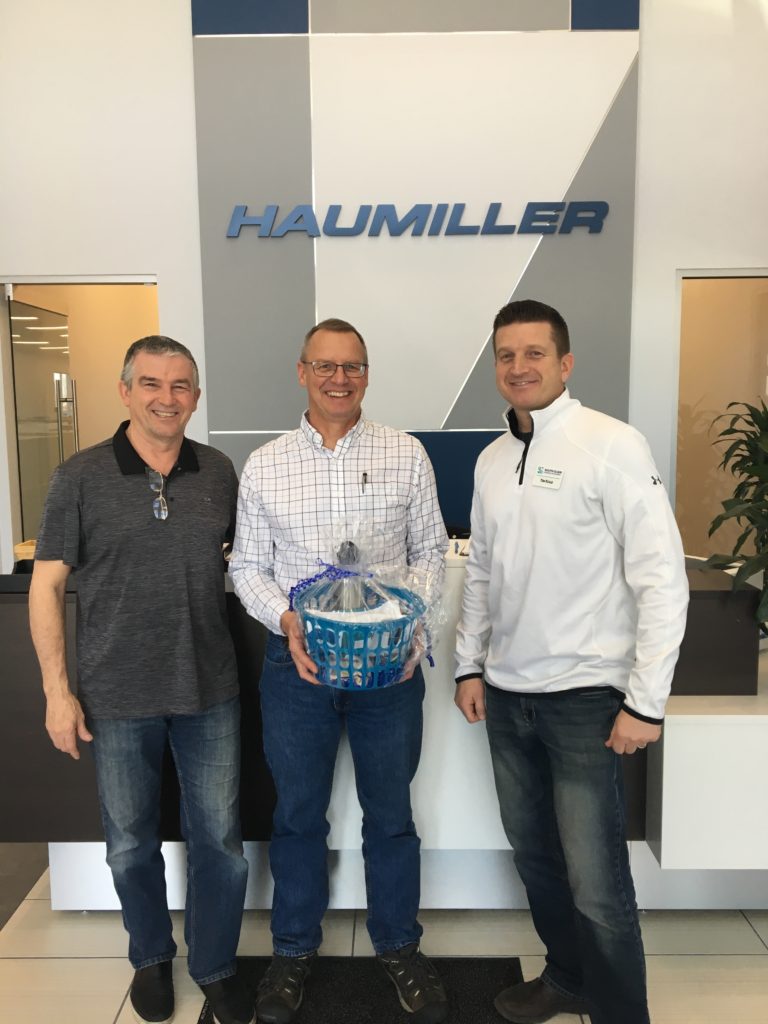 ____________________________________________________________________
If you are opening a business there are a few steps to lawfully operate a business within the Village. Businesses do not need a general business license; however, there is a required New Business Process. For more information about required licenses click here. Separate regulations apply for home-based businesses to legally operate within the Village. If you have any questions, call the Community Development Department at (847)-741-3894.
---
Opening a New Business?
All new businesses must go through the New Business process. All businesses owners interested in locating in the Village and plan to move into an existing building must complete a New Business Worksheet.
If a business is planning on changing their name only, complete the Business Name Change Worksheet.
---
Opening a Home-Based Business?
Home-based businesses can be established in a residential district if they meet the following limitations:
The business cannot change the character of the residential dwelling; it cannot alter the building nor have signs posted.
The business must be located in the garage or home; a maximum of 25% of the home can be used for the business.
There can be no equipment that would not normally be used in a residential area and there should be no outside storage of materials or equipment.
Only one person from the immediate family can work for that business on the premises.
Retail businesses can only operate by mail or phone with no storing or shipping of merchandise on the premises.
The business cannot cause road congestion and the home must be used primarily as a residence.
Beyond the above limitations the following businesses cannot operate from a home:
Funeral Homes
Barber Shops & Beauty Shops
Catering
Antique Shops or Sales
Restaurants
Dance Schools
Motor Vehicle Body & Repair Shops
Nursery Schools & Day Care Center
Stables, Kennels or Animal Hospitals
Tourist Homes & Lodging Houses
Medical or Dental Offices, Clinics or Hospitals
Limitations on home-based businesses are listed in the Village's Zoning Ordinance154.047.If you suspect someone may be violating the home-based business regulations discussed above please call the Community Development Department.
Flowing with Opportunity.
Contact SEED to Start Growing Today
SEED
P.O. Box 678
South Elgin, IL 60177
847-742-SEED (7333)
contact@seedsouthelgin.com
---
Sign up for our e-newsletter